Lot
Lake Edge Lane
-Located in Longbranch -34.9 Acres engineered for 108 lots. 4.84 acre parcel has 23 lots with water & sewer installed. 30.6 acre parcel engineered and platted for 84 lots. 1.5 Miles from HWY 24 11.1 Miles from HWY 95 Priced at $590,000 this development opportunity and has significant built- in Profit Potential.
Listed in: Sale
000 Morganton Road (SW Corner of Morganton & Murray Fork Roads)
Site consists of two (2) parcels 0408-23-2786 is approximately 0.36 Acres Zoned OI, and 0408-23-1841 is approximately 0.20 Acres Zoned SF. Excellent site for medical and general office, daycare, beauty salon, nail salon, tanning salon, etc.
Listed in: Sale
2221 Hope Mills Rd
-This is the perfect lot on busy and growing Hope Mills Rd. Lot is fenced with access gate off Hope Mills Rd. and access from Wingate Rd. Lot sits between car lot and American Flag Storage facility. Lot is cleared and ready for your business. Hope Mills Rd. Lot is fenced with access gate off […]
Listed in: Sale
Monroe Street, Spring Lake, NC 28390
Three parcels being sold together. 1.99 acres more or less. This a great piece of land for commercial use or multi family use. There is a lot of traffic flow. It sits directly behind McDonald's, Subway, and Arby's.
Listed in: Sale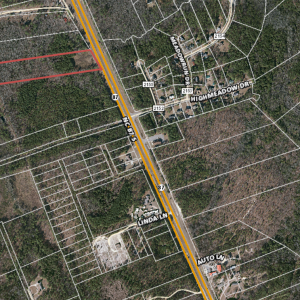 NC Highway 87, Broadway, NC 27505
9 Acres M/L vacant with approximately 304′ of frontage on Hwy 87 S. Just south of the Hwy 27 overpass. This a growing area. High traffic area. Consider this valuable area for your future business, retail, office, multi-family or multi-use. Please call with any questions.
Listed in: Sale