Morganton Rd (SW Corner of Morganton & Murray Fork Roads)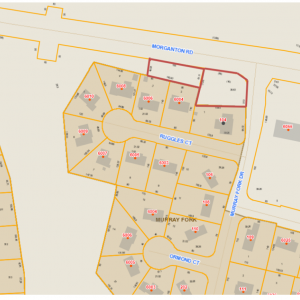 Sale Details:
Price: $95000
Property Type:
Property Subtype(s):
Proposed Use:
Sale Type:
Lot size: 24390 sq ft
Square Footage: 24390 sq. feet
Year Built:
Construction Status:
Site consists of two (2) parcels 0408-23-2786 is approximately 0.36 Acres Zoned P2, and 0408-23-1841 is approximately 0.20 Acres Zoned R 10. Excellent site for medical and general offices, daycare, beauty salon, nail salon, tanning salon, etc.
Agent:
Deno Hondros •
Phone:
910-433-0888 •
Email:
djhonros@weavercompanies.com