Sale
6678 Clinton Road, Stedman, NC 28391
Building is currently a Day Care facility and can be easily converted to retail, restaurant, or service. Can be purchased separately with 1.5 acre parcel @ $425,000: Balance of land @ $45,000 per acre.
Listed in: Sale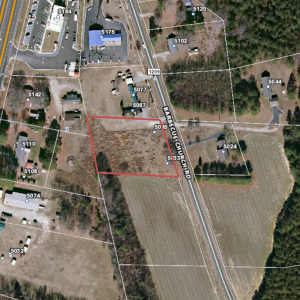 5033 Barbecue Church Road, Sanford, NC 27332
2 parcels being sold as 1. High traffic area. Perfect for retail, office, flex-space, IETC Dollar General and Hardees in same visible location. 1.40 Acres Calvin R Hardee Map#2004-934-PIN#9569-72-8711.000 and .80 Acres Bobby D Holder Map#98-145/.
Listed in: Sale